Perth Harmony was formed 30 years ago and is Australia's most awarded barbershop chorus. With nine national titles to its name, the chorus won its latest title in May 2016, competing against 19 other groups at the Australian Barbershop Chorus Championship in Wollongong, New South Wales. Perth Harmony represented Australia in Las Vegas at the Sweet Adelines International Chorus Competition in October 2017.
The chorus has around 80 members, who come from all walks of life and range in age from late teens to mid-70's. Most have no formal musical background - simply a love of singing and a willingness to learn!

Perth Harmony is a regular entertainer and competitor on state, national and international stages, as well as at community events and private performances. Through singing and performing, the chorus aims to build musical excellence, promote community and enhance wellbeing.

National competitions
2018 Regional (Hobart) BRONZE

2016 Regional (Wollongong) GOLD

2013 Regional (Perth) - GOLD

2012 Regional (Canberra) - SILVER

2010 Regional (Mandurah) - GOLD

2007 Regional (Brisbane) - GOLD

2004 Regional (Adelaide) - GOLD

2002 Regional (Wollongong) - GOLD

2000 Regional (Perth) - GOLD

1998 Regional (Adelaide) - GOLD

1996 Regional (Gold Coast) - SILVER

1994 Regional (Sydney) - GOLD

1992 Regional (Perth) - SILVER

1990 Regional (Geelong) - SILVER

International competitions
Recent international conventions at which the chorus has competed include:
2017 Las Vegas

2014 Baltimore

2011 Houston

2008 Hawaii

2005 Detroit

2003 Phoenix

2001 Portland

1999 Atlanta

1995 New Orleans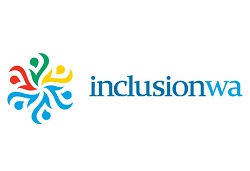 Perth Harmony is delighted to support Inclusion WA, which works alongside individuals who are disadvantaged, disconnected from society or living with a disability to help them live the best possible life.