Buy yours now!

We loved the UnConvention so much, we made a t-shirt!
And you can buy one for the bargain price of just $30! But hurry, because orders close on 14 June.
We're offering nothing but the best:
Fruit of the Loom cotton t-shirts;
Sizes S, M, L, XL, 2XL, 3XL (see size chart for S, M, L, and XL or see size chart for 2XL and 3XL)
Design includes:

Hobart 2020 logo;
the hashtag #UnCoventional; and
the text "I WASN'T THERE!"

Price includes packaging and postage for one t-shirt, wherever you are in Australia
International orders will incur additional costs - please email for further information
Orders close on 14 June 2020.
We'll order the t-shirts and hope to have them to you no later than 10 July.

Profits will go to support Perth Harmony Chorus.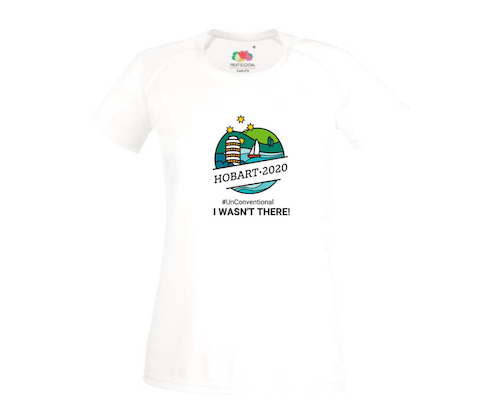 Clothing
---